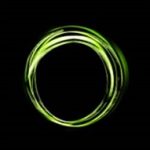 A new context brings new challenges
.The increasing levels of regulation and more challenging regulatory expectations are having significant operational impacts on firms requiring people, process and technology based solutions.
In respect of new legislation and regulation this can create challenges around understanding, implementing and embedding the new requirements whereas for existing legislation there can be challenges around understanding and managing the risks.
In addition, as EBA suggests in its recent paper on FinTech topic, the evolving nature of technological innovation will require a new regulatory and supervisory approach that should have such characteristics as:
Risk Based, expanding the regulatory perimeter to include activities and risks regardless the new FinTech business
Flexible and principles-based, maintaining a forward-looking approach as new technologies change quickly and continuously
Holistic in Nature, increasing the focus to policy issues that are not traditionally associated with financial sector supervision, such as cybersecurity, data use and privacy (stronger coordination with non-financial regulators)
Cross-Border, ensuring international cooperation
This, however, needs to be part of an overall, cross-sectoral approach, drawing from the other EU financial authorities from the securities, insurance, and other financial areas (including ESMA and EIOPA), with the strongly international coordination led by the Financial Stability Board (FSB).
Organizations need to solve complex compliance challenges in light of this changing landscape, such as linking compliance to strategy, managing regulators and compliance operations, and navigating the compliance technology ecosystem. In particular, a snapshot of the main challenges in these different areas is listed below:
Regulators
Responding to new regulations
Higher regulatory scrutiny
Influencing regulators to enable innovation
Brand and reputation risks of non-compliance
Strategy
Creating a compelling business case for change
Driving strategic decision making from compliance data
Need for an enterprise governance program
Operations
Reducing compliance costs
Transparency and compliance reporting
Managing inefficiencies in paper-driven processes
Technology
Applying new technologies to existing platforms
Managing disparate tech solutions and vendors
Understanding the new technology ecosystem
Lack of technology awareness
Managing and analyzing compliance data
New opportunities to leverage RegTech
RegTech solutions, powered by emerging technologies, help deliver richer and faster insights, drive efficiencies in compliance processes through automation, reduce costs, and offer foresight into emerging risk issues. These emerging technologies, such as advanced analytics, RPA, cognitive computing, and cloud, is enabling the creation of RegTech solutions to help address some of the compliance, regulatory, and risk management needs. At the same time, new opportunities are growing for financial services institutions (FSIs) to leverage RegTech for compliance:
Technology-enabled process efficiencies
Robotic process automation (RPA) | Leveraging rules-based systems to automate repeatable, logic-based business processes, such as checking internal compliance controls for organizations
Intelligent automation | Using cognitive technologies to build self-learning systems for automating intuitive tasks, such as compliance investigations processing, data extraction, and quality control
Data sharing and aggregation
Regulatory data sharing | Managing compliance requirements by allowing organizations to share proprietary data with business partners and alliances over a secure network
Regulatory data aggregation | Accessing alternate datasets, comprised of structured and unstructured information, aggregated from multiple sources, to make identity verification and compliance more accurate and efficient
Data-driven insights generation
Real-time data monitoring and anomaly detection | Monitoring structured and unstructured compliance data in real-time for various purposes, such as identifying possibilities of non-compliance and detecting threat of money laundering
AI/advanced analytics-enabled prediction of risks | Analyzing entity data and behavior for predicting regulatory and compliance risks. Allows organizations to mitigate risks proactively and address their compliance requirements
Platform development
Compliance over cloud | Offering easy-to-adopt, flexible compliance solutions on cloud-hosted platforms to enable businesses to address compliance issues at lower costs
Blockchain-based platforms for compliance | Creating immutable, agreed-upon, aggregated, and efficient compliance records for processes, such as AML/KYC and transaction reporting
On-demand compliance expertise | Providing easy access to specialized skills for assisting FSIs with their regulatory and compliance requirements
Where does RegTech lead?
RegTech has a very bright future, with a huge amount to opportunity for those developing this type of technology to automate and enable new way of business.
As you stand at the crossroads of this new paradigm in the RegTech age, have a look at the following real cases of RegTech implementations:
Data insights for customer protection | software that analyzes "big data" on customers (huge volumes of data) and allows company to perform smart analysis and clustering (e.g. identify the Positive and Negative Target Markets, understand the real customer needs, analyze the usual customer behaviors, monitor the correct selling  process reducing the miss-selling cases, produce consumable reports for board of directors, etc.)
Digital Identity for customer on-boarding| software that allows both the automatic, quick, secure registration of the customers' identity information, during the complex on-boarding process (also enabling the digitalization of the entire operation – no face to face required). Moreover, this software creates a digital identity of the customer and enables the automatically sharing of a full range of information across the entire market (in a secure, encrypted, tracked way)
Deep dive transaction monitoring | software that, using complex cognitive algorithms, allows several different scenario analysis on customer data in order to help the identification of trends and from a regulatory perspective help to recognize outliers, right down to the individual customer transaction level
Intelligent help desk | software that allows the automatic management, through Artificial Intelligence engines, of trouble ticketing in some category of services (e.g. electronic banking, loans, investment, payments, …)
Contracts analysis automation | software that analyzes the completeness and accuracy of contract filling, ensuring their compliance with regulations in a fast and effective way. This software, with a minimum set of standard rules, is able to check and identify automatically the missing / incorrect parts of the contract
Predictive process transformation & regulatory reporting | software that organizes huge volume of data / information and allows deep processes check-up in order to identify process inefficiencies and operating risks. Moreover, the software allows bespoke reporting to be created in a way that is flexible enough to meet regulatory requirements of today and configurable to meet the regulatory requirements of tomorrow.
Final conclusions
In the short term, RegTech solutions will help FSI firms to automate the more mundane compliance tasks and reduce operational risks associated with meeting compliance and reporting obligations. In the longer term, they will likely empower compliance functions to make informed risk choices based on data provided insight about the compliance risks it faces and how it mitigates and manages those risks. Moreover, in any case, RegTech solutions will bring huge benefits in terms of processes efficiency and business improvement.
RegTech firms approach the solution from a technology solution-oriented point of view rather than a strategic one centered around key regulatory needs leading to suboptimal business outcomes.
For FSI organizations, the road to implement RegTech solutions starts understanding their business challenges, identifying the RegTech opportunities with the highest business value and designing a compelling future-state vision to develop the optimal implementation plan.
Alessandro Vidussi
Partner Strategy & Operation Deloitte Consulting – Innovation Representative FSI